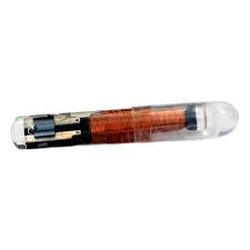 Tribal expression and Keith Kennedy have always been innovators both in piercing and in technology, dating back as early as 2006 Keith was one of the first professional Shops offering RFID (Radio frequency identification) Microchips Implanted under the skin.

At this time Keith and a few employees created a database system that would permit access control to the subdermal Chip holders.

In 2006 we seen the massive potential for the technology, and continue to dabble Implantable Access control Technology.

Though at that time none of us was able to see the potential for Scanable Implantable NFC Microchips easily programmable via our cell phones.

These chips can store information like, Website, Contact, Launch an application, unlock your cell phone, unlock your home, Etc. All of this information can be rewritten 100 000 thousands of times on the transponder.

---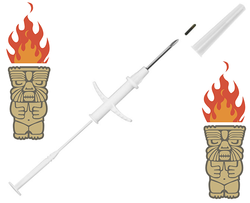 Skip ahead to 2016 and technology has advanced enough thanks to "dangerous things" a company that has pioneered NFC implantable tools, allowing us to again make this a retail thing.

The tag is a ISO/IEC 14443-A and fully NFC Type 2 compliant NTAG216 based xNT tag encased in a 2x12mm cylindrical USP grade lead-free Schott 8625 biocompatible glass casing, which is pre-loaded into a sterile injection assembly. The xNT tag can be read and written to by many types of 13.56MHz RFID systems, and all NFC compliant reader/writer devices including USB devices and all NFC capable mobile phones.

---