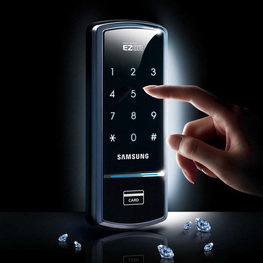 NFC / NTAG216 / 13.56MHz type RFID Technology is advancing rapidly, we are we are always looking for new devices and technology work with our implantable tags, we have seen padlocks, door locks, relays, with the simple controller and relays you can control almost anything.

Currently at the shop we are carrying the Samsung Ezon Smart Door Lock for sale, is highly reliable and compatible with our NFC Chips.




---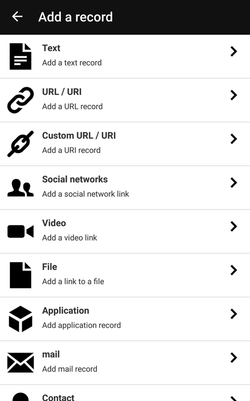 There are numerous applications available for download in the Google Place store designed specifically for NFC or RFID applications, these applications will read and write NFC tags or chips.

These these applications write information to your tag, so that when you hand and or body part where the tag is place. This will launch to specific function on the phone
(i.e.) If you programmed in your V card full info.
Contacted your hand on the back of someone else's android device it would automatically launch asked them where they would like to save your V card information.
If you program in a website address, it will launch and take them to a website, if you would like them to download an app from app store you can program in the location and it will take them therefore download.


You can add Voice messages, you can add a voice clock so that whenever you touch the back of your own phone it tells you the time.
You can use it to lock and unlock your phone
The android possibilities are endless


Most of these applications in the play store or free, though as we all know the best ones are not free and we highly suggest getting some of the paid applications.
I am personally a fan of NFC Tools Pro!
---